Age: 19
Hair color: Black with highlighted brown and white streaks.
Eye Color: Yellow
Favorite food: Cow Liver
Occupation: Community Service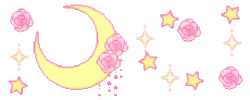 Safiya is a really coolheaded werewolf. She's been alive for quite a while, going through many phases and trends, yet she's still very much in a teenager's mentality. Not being a human, werewolves could be a little self centered and lack empathy, but she's known for being really reliable. If you come to her for help, she will most likely help out, in doing so she's became quite popular and well liked. In her opinion, she just helps out because she has nothing else better to do. She's best friends with Hemsworth, but does find him stinky.